Stress should never be ignored!
We all experience stress at times and that's not necessarily a bad thing. Because stress has its advantages: it gives us energy and concentration when we are facing a challenge, it is when we have to defend ourselves, or just have a very tight schedule. Stress only becomes a health problem if he no longer wears off and people are living in a chronic heightened state of tension and anxiety.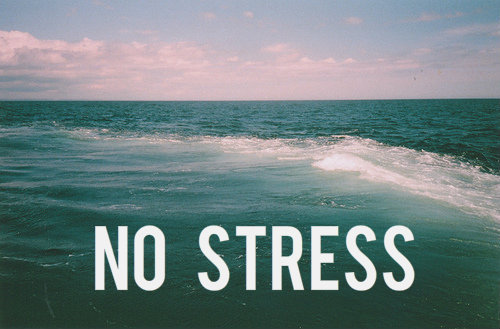 Health risks associated with chronic stress.
Adrenaline, which increases under stress, alter blood pressure and heart rate. It can lead to narrowing of the arteries that supply the heart with blood. This results in large amounts of calcium, which can affect cell functions.
Rise as the body's response to stress, whether acute or chronic, of cortisol and insulin levels. These two hormones tend to follow each other, so to speak. This means in practice that when cortisol levels are consistently under a chronic low-level stress response, you can lose weight or build muscle is disrupted. If the cortisol levels increased against chronic, you will tend to make belly fat, which is an important factor in the development of diabetes, heart disease and the metabolic syndrome.
Over time, chronic stress may impair the immune system and draw a number of health consequences such as:
Impaired nutrient absorption
Increased cholesterol levels
Increased food sensitivity
Oxygen deficiency of the intestine
Heartburn
Decreased blood supply to the digestive system, which causes metabolic disorders
Reduction of good bacteria in the intestinal flora
Reduced enzymatic activity in the intestines.
The chronic stress-induced "fight or flight" mode also affects the functioning of the adrenal glands. This can cause a number of adverse effects such as chronic fatigue and various autoimmune diseases.
Too much stress is also with cancer associated with the down-regulation of the immune system. May thereby the growth of tumors is favored.
What do you do for your emotional health?
Keep your stress under control, try a continuous commitment to your diet and move much! Please adjust it on, not in the harmful vicious circle of lack of exercise – junk food diet – neglect of emotional health lead to relapse. Perhaps the young new year is an optimal moment to make the old unhealthy habits conclusion? Your body and your mind will thank you!