Holidays – opportunity for social gathering
Festivals should we celebrate as they come becouse it is good reason for social gathering.  Often, it is customary to dine on these days well and drink. Therefore, it is important to pay attention to the correct size.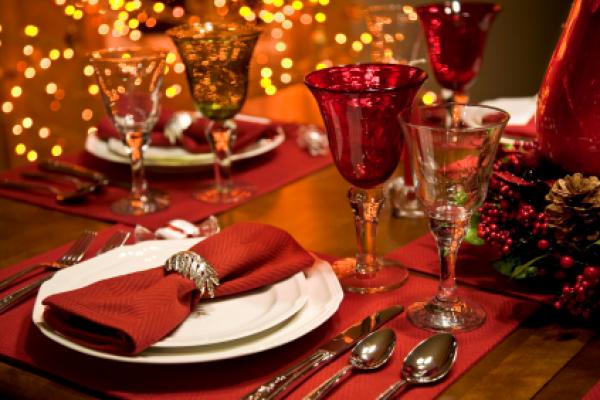 What could be better than to let themselves go on holidays really good. Many use the free time to rest and relax. Others plan all sorts of things, which otherwise lack the time. On holidays we use to invite one or visiting friends and family. Maybe you have not seen for a long time? Over coffee with biscuits and cake rounds or treats from oven or pan is perfect for nice chat and celebrate the joy of reunion. However, it may seem like the Christmas party at the great feasts that the joy is somewhat tarnished and not of long duration. Therefore, it is helpful, time to start planning for stress-free and relaxing holiday season.
Relaxing holidays without the hustle and bustle.
The holidays would like to spend almost every relaxing. Most emphasis is placed on good food in nice surroundings on these days. The guests are pampered and maybe even try out new recipes is fun – but also work. Often one takes before a lot and is busy for days. At the last minute often still missing an important trifle. You feel the pressure, nor anything to make it in time. Are the guests in the house, remains for the host usually little time to participate in the nice chats. Finally wants to be taken care of in addition to a pleasant mood also for hosting. Despite all efforts to good mood of the day often ends in disappointment. However, with a few valuable tips can easily avoid this.
Tips for a relaxed holiday.
Plan time! Do not take yourself too much at once before. Grab longer lasting food and drinks that you want to pamper your loved ones, a few days before the celebration. Consider which of the proposed food feast can be prepared the day before. Expect friends or family? Do not be afraid to loving support, for example, while hosting to ask. Perhaps the guests are happy to contribute with a cake or a bottle of wine. Look for low-fat foods as possible. For just at the holidays, where often eaten lush and it usually lack of exercise, beat fatty foods in the stomach. A small dinner walk can quickly remedy the situation. Try to avoid conflict discussions that could degenerate into conflict. Stay calm and relaxed, so that the holidays are for you to beautiful feast days.