Can Tai Chi improves the quality of life in COPD?
People who suffer from COPD (chronic obstructive pulmonary disease) often have to face with shortness of breath and weakness condition. As a study now revealed, Tai Chi can help them.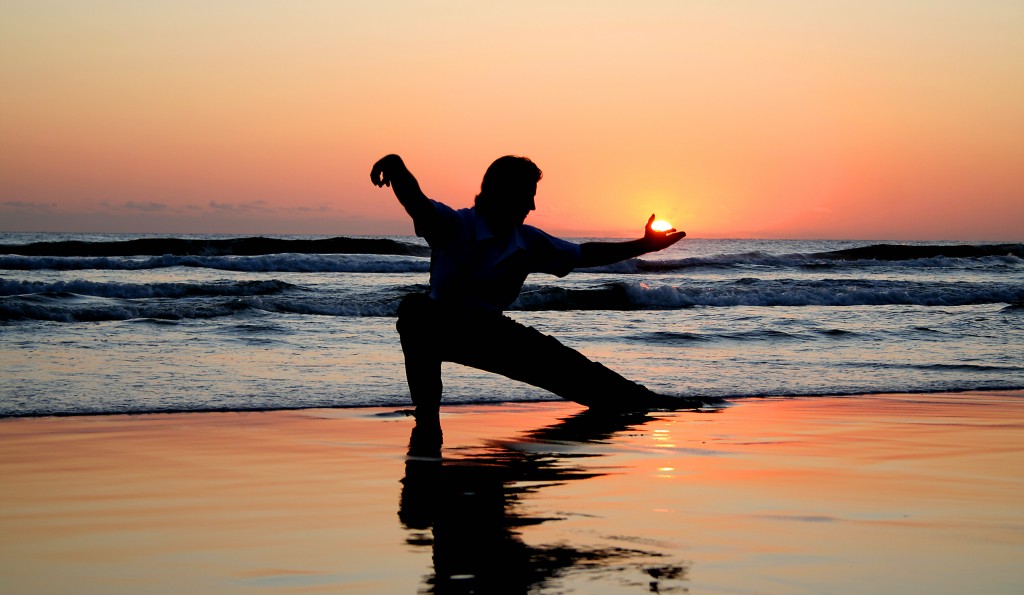 More and more people, unfortunately, suffer from chronic obstructive pulmonary disease (COPD). Typical symptoms are: stronger cough, phlegm and shortness of breath during exercise. Tai Chi can enhance physical performance and quality of life for people with COPD. This result was received in a recent study. Accordingly, the flowing movements of Tai Chi are alleviate the complaints of lung disease.
Tai Chi composed from simple movements and can be learned by the people of all ages: the so-called Sun-Style. 42 patients will take part in the study. Half of them will visit Tai Chi program during three months, twice a week. The other half served as a control group and received only medication to alleviate their symptoms. It was found that the physical performance of those patients who completed the exercises, compared to patients who received only medical therapy, are significantly improved.
Tai Chi is perfect technique in case of COPD.
It is backed up the fact, that COPD patients with moderate physical training can alleviate their breathing and their problems with shortness of breath and so improve their exercise capacity.So that the patients do sports. The doctor advises the concerned parties urgently to expand its activities in this area and to take particular care that they got fun and new experience by doing it. Only when you do the exercises regularly, you can see the reducing of symptoms.
Tai Chi is flowing movements, followed by tension and meditation. For patients with COPD, itэs ideal. On the one hand, the individual exercises are sophisticated enough to provide the necessary training effect. On the other hand, Tai Chi is a gentle sport that allows an easy join the rhythm to unprepared people, due to the quiet pace.