Relaxed through the winter
Although, the days are getting longer, but the temperatures drop again rapidly, and in a good mood and balance becoming the state of emergency. Winter is a beautiful season only momentarily for most people. Something wellness for body and soul can help you stay relaxed despite the cold and darkness.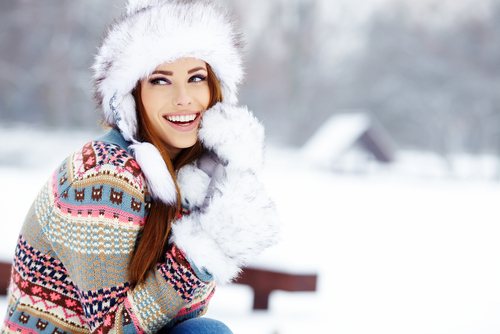 Both your biorhythms and metabolism based on the sun, and even important for bone formation vitamin D can make our body only by sunlight. But the sun gives not only light, but also vital heat. Our body temperature drops below a certain level, the body produces heat by shivering. Thus, this method may be effective thermoregulation also; who freezes a lot, risking unpleasant tension. And last but not least the extreme demands between warm air heating and low ambient temperatures from our immune system peak performance, it can bring only at a sufficient supply of nutrients.
Good for the body, good for the soul.
Given the close relationship of body and soul a lack of sunshine also affects the mind and makes us sick in the long run.
Whenever possible, you should enjoy the sparsely-does wintry sun rays and walk about in the short lunch break to fresh air and not directly to the cafeteria. For the production of vitamin D already rich 15-minute direct sunlight. Who in winter has little chance to catch enough sunlight, should take an appropriate dietary supplement preparation into consideration in order to avoid health damages.
Tension due to cold in the winter are a common problem that you may encounter, related not only with not by appropriate clothing. Full bathrooms and hot water bottles or heating pads relax specific muscles and are a treat for body and soul.
An unhealthy lifestyle increases the risk of colds dramatically. In addition to a varied diet as possible regular exercise in the fresh air helps to cause the immune system to strengthen.