"The same procedure as every year" – Are Healthy Resolutions useful?
New Year's Eve, just before midnight. Countless good intentions – spoken or not – are caught and sent to the fireworks brightly lit sky. But is this really make sense? Or is it only an insubstantial ritual?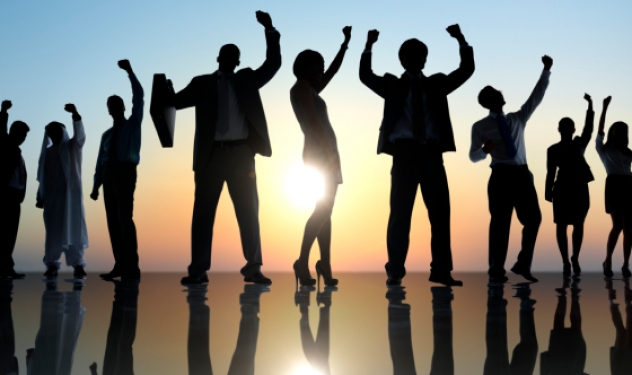 The most commonly taken good intentions have not changed, according to surveys in recent years: reduce stress, spend more time with loved ones, exercise more, eat healthier, drink less alcohol and smoke ever again be high on the list. Every year. Let's take all just always the same thing before – with the certainty anyway to fail at carnival at the latest?
"… It is not enough, we must do!"
What Goethe already formulated, is still relevant today: resolutions to take alone is not enough; we must be active. However, the first step, namely himself and his own (mis) behavior to reflect, is already a good step. According to psychologists, most good intentions fail then the fact that they are not clearly defined enough. What exactly are, for example, "a few pounds" and to point you want to lose? Many of the goals are too ambitious; finally can not transform his personality from one day to one. In addition, often lack the necessary stamina and the ability to motivate new to setbacks.
Tips for success of your Healthy Resolutions.
According to the aforementioned pitfalls you should first make sure to make too much. A small goal to reach is far better than to miss several to ambitious intentions. Of course, it is important to be convinced of the need for change. Half-hearted broad objectives are doomed to failure. The intention should be concretized and best documented in writing, so that from a vague idea of an internal agreement will. Psychologists also advise imagine the success case in spirit to increase motivation and to regain strength. Beneficial it can be to include friends, relatives or even like-minded people in the plans, as that creates a personal commitment. Already in advance possible failures should be scheduled, the road is rocky and finally the temptations sometimes large. Who is ready, remains relaxed and not throw in the towel the same – the year finally has 365 days. It maintains the motivation and creates small moments of happiness in everyday life: It's very important to reward yourself for small successes. Heed these tips you all, good intentions could survive even carnival. Otherwise: The 31st of December already!